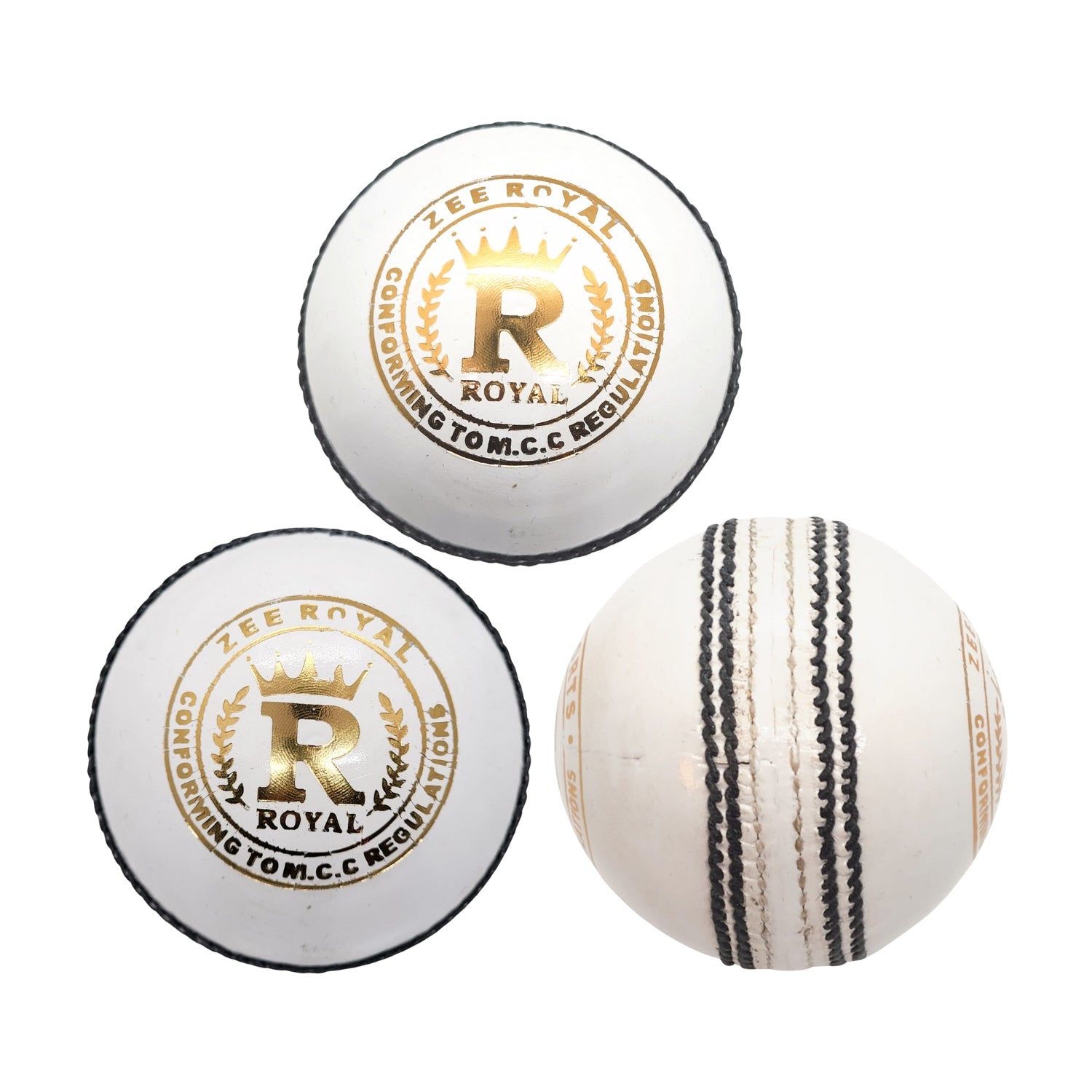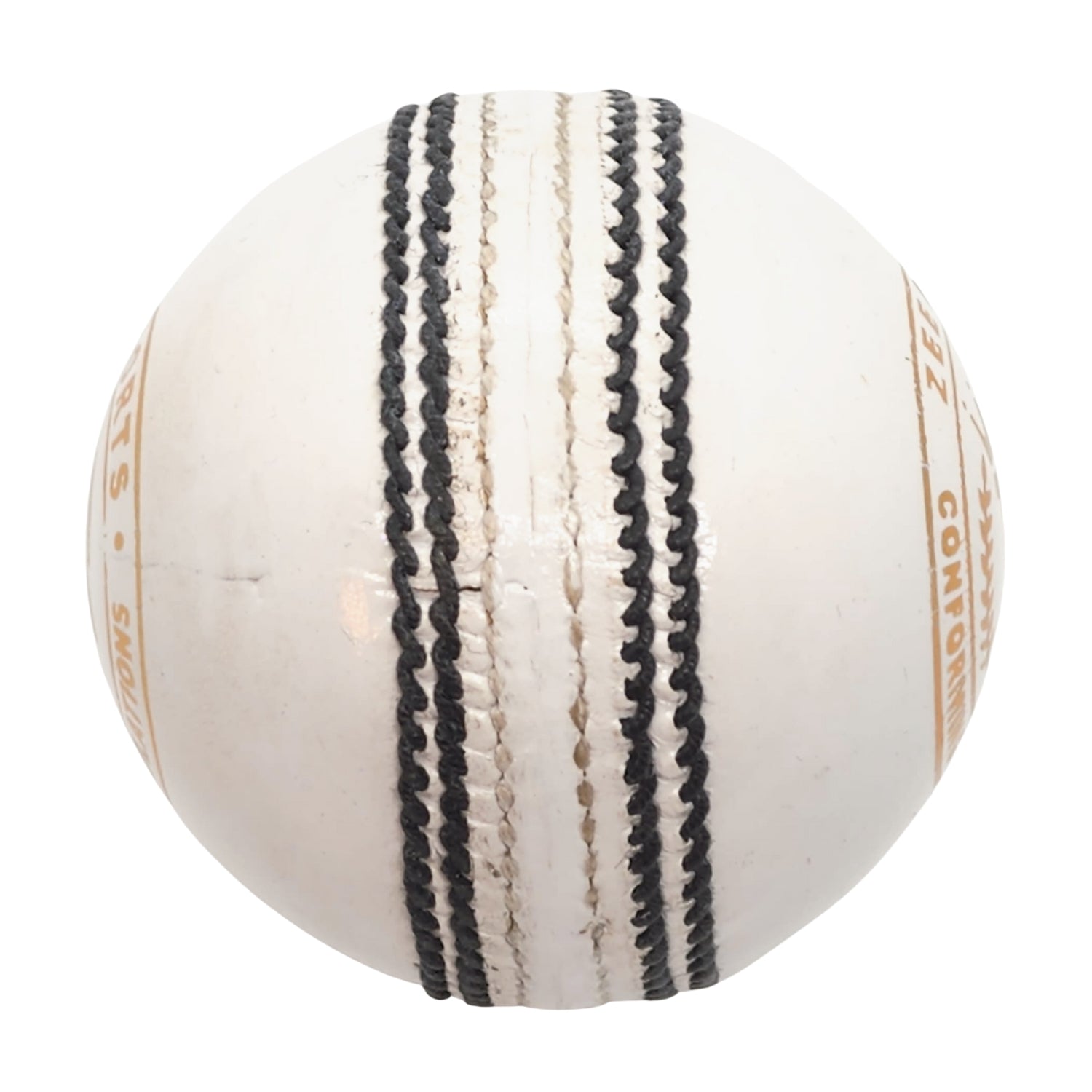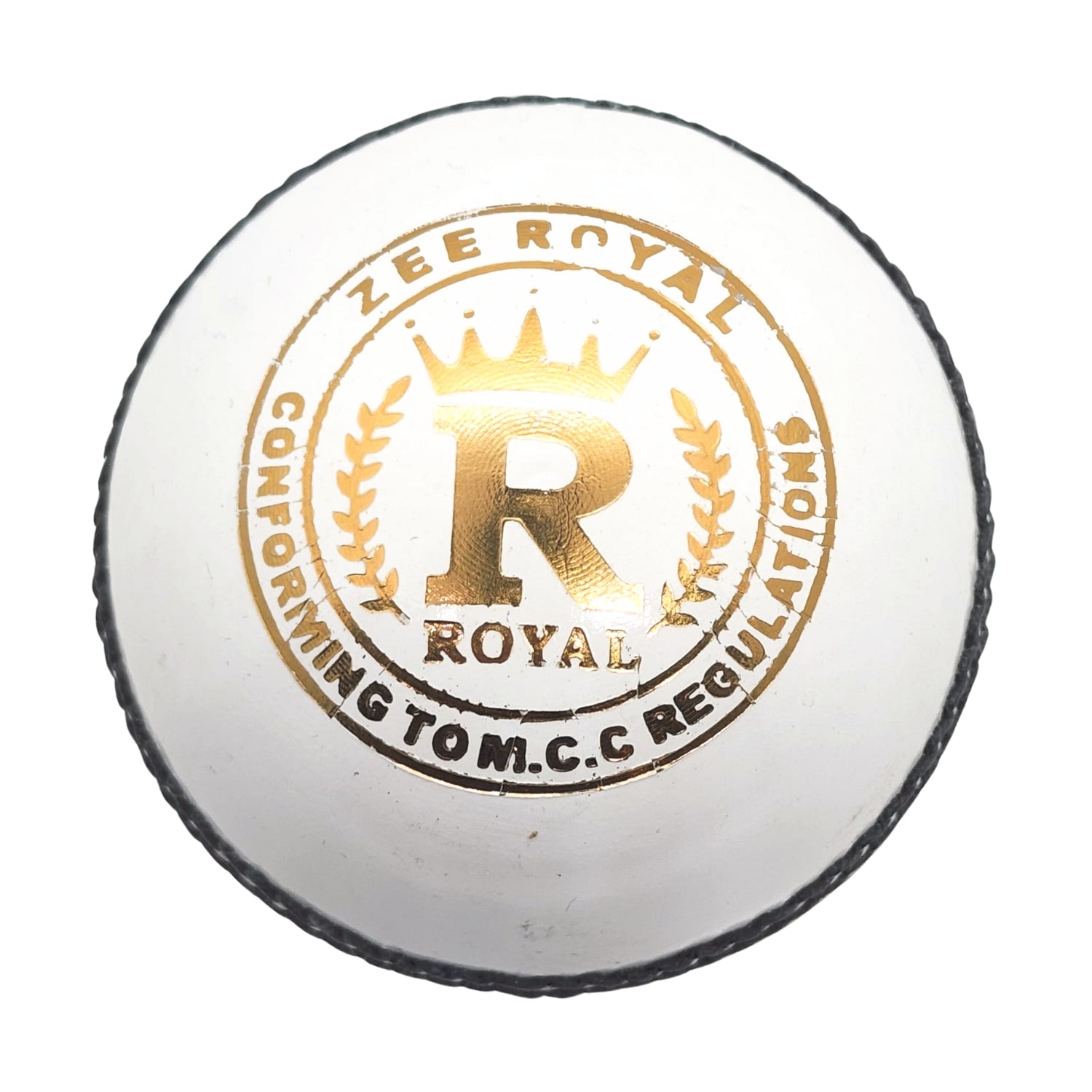 Zee Sports Royal 7 Star Cricket Ball | White
Sale price
$19.99 USD
Regular price
(/)
Introducing the Zee Sports 7 Star 7 Layer Royal Cricket Ball, meticulously engineered to cater to the needs of cricket enthusiasts in the United States. This exceptional cricket ball is your key to enhancing your cricketing journey, whether you're participating in local leagues or gracing professional cricket grounds.
Exceptional Core: At the core of the Zee Sports 7 Star lies the resilient and enduring Portuguese Cork center. This core guarantees exceptional bounce and long-lasting performance, ensuring that the ball maintains its shape and integrity even during extended play.
Seven Layers of Cork Magic: Surrounding the cork core, we have not one, but seven meticulously layered cork sections. These layers are carefully chosen for their quality and uniformity, ensuring the ball's stability and consistent flight.
Seven Layers of New Zealand Wool: The outermost layer is a testament to excellence, comprised of seven layers of high-quality New Zealand wool. Renowned for its exceptional grip, this wool empowers bowlers to achieve maximum spin and control. Moreover, it offers superior protection against wear and tear, ensuring the ball remains in pristine condition even after hours of intense action.
Duke-Style Hand Craftsmanship: The Zee Sports 7 Star undergoes precise hand-stitching in the Duke style, celebrated for its accuracy and durability. Each stitch is thoughtfully placed to maintain a pronounced seam, aiding bowlers in achieving sought-after swing and seam movement.
Tailored for Longer Formats: Tailored for matches spanning 40-plus overs, this cricket ball guarantees consistent performance over extended periods. Whether you're participating in a full-day match or a multi-day contest, the Zee Sports 7 Star maintains its form and characteristics, ensuring an equitable and thrilling game.
Crafted for the United States: Recognizing the unique demands of cricket in the United States, where conditions and grounds may differ from traditional cricketing nations, the 7 Star is purposefully designed to adapt to American cricket pitches. It strikes a perfect balance between bounce and pace, catering to both bowlers and batsmen.
In essence, the Zee Sports 7 Star 7 Layer Royal Cricket Ball exemplifies meticulous craftsmanship and unwavering quality. With its Portuguese Cork center, seven layers of cork, seven layers of New Zealand wool, Duke-style hand stitching, and suitability for 40-plus overs, this cricket ball is poised to elevate your cricketing experience. Whether you're a seasoned professional or a passionate enthusiast, this ball is primed to meet and surpass your expectations on the cricket field.
Explore Us on Google Map

Please Click on the Map or Link

Our Complete Inventory is Available in Virginia USA and  

We Ship Directly from our Store.

See More Details on About Us Page

Last updated: 01-01-2023 

ZEE SPORTS INTERNATIONAL

 
NOTE: ALWAYS CARE YOUR EQUIPMENT

Greetings, Players. It's essential to consider both quality and customer care when offering our products. However, the product's lifespan and durability are also affected by external factors beyond the vendor's control once it is in the player's hands. While we guarantee our customers the highest quality products, their proper care is equally important for their longevity and durability. We encourage customers to enjoy using their equipment while taking necessary steps to maintain its continued quality and lifespan.

There are various methods that players can employ to maximize the longevity of their equipment, such as oiling the bat, using scuff sheets to protect the equipment's surface, and taking necessary precautions to avoid damage caused by external elements, such as wearing appropriate gear for adverse weather conditions Etc..

 

NO RETURN NO EXCHANGE:

Once the bat is knocked it will be deemed sold and there will be no exchange or return offered on the bat. Any item will not be returned or exchanged once you open or break the seal and then use it. Any products you received past 72 hours will not be exchanged or returned. We are always here for your concerns and queries. Unfortunately, We cannot accept returns/refunds/exchanges on sale items or gift cards.

 

DAMAGES AND ISSUES:

Please inspect your order upon reception and contact us immediately if the item has any Issues or is defective, Or is damaged or if you receive the wrong item so that we can evaluate the issue and make it right. Or if you see that you received a defective product then call us right away or email us pictures with your mobile number. Our Email is zeesportsinternational@gmail.com. Very rarely If the product is lost or damaged by third-party logistics. We are here to your help and we will contact you back and address your issue personally.

 

DO NOT OPEN IF YOU DIDN'T LIKE:

If you did not like the equipment to your expectations, please do not open or play with the items. Once the original package is opened and played, there will be NO RETURNS. Return shipping and shipping costs will be deducted, or the buyer will be responsible. We may reserve the right to charge up to a 50 percent restocking fee if the package is opened and seems to have been used.

 

EXCHANGEBLE CONDITIONS:

If you did not like the equipment to your expectations or you received the wrong product or size, please do not open or play with the items if you want to exchange them. Return shipping and shipping costs will be deducted, or the buyer will be responsible. We may reserve the right to charge up to a 50 percent restocking fee if the package is opened and seems to have been used.
We do offer Free exchange or returns on selected products and selected orders at our discretion. like if we shipped you the wrong product or a faulty product which was our fault.

 

RETURN AND REFUND ONLY UNOPENED PRODUCTS:

If you have made a mistake and would like to return your items unopened we will gladly accept them within 72 Hours of shipment received in new condition. Return shipping and shipping costs will be deducted, or the buyer will be responsible. We may reserve the right to charge up to a 50 percent restocking fee if the package is opened and seems to have been used.

We will notify you once we've received and inspected your return, and let you know if the refund was approved or not. If approved, you'll be automatically refunded on your original payment method within 10 business days. Please remember it can take some time for your bank or credit card company to process.

Last updated: 01-01-2023
Please Read Our

Pricing Policy

We would like to take this opportunity to clarify our pricing policy for the benefit of our esteemed customers. As a company, we value our customers and strive to provide them with the best possible shopping experience. We understand that some of our customers may have questions regarding the differences in pricing between our online and physical stores.

Please note that our online prices are subject to change and may differ from the prices in our physical stores. This is due to the fact that we offer numerous discounts to our online shoppers as a way of appreciating their loyalty and support. Our vision is to encourage and promote the value of online shopping for our customers.

However, we kindly request that our customers respect the difference in pricing between our online and physical stores. If a customer inquires about the online prices while at the physical store, they will not be eligible for the online discounts.

Physical store prices are distinct and customers

do not have the right to insist

on online discounts when making a purchase at the physical store.

Please note that online discounts are only applicable to website purchases, and physical store discounts are only applicable to purchases made in our physical stores.

Please be advised that physical store discounts are not displayed on our website. We appreciate your understanding and cooperation in this matter, as we aim to provide quality products and services to all our customers.

Last updated: 01-02-2023
GUIDE/CHART FOR CRICKET BAT SELECTION

Selecting the right size and weight of a bat is crucial for a player to deliver effective swings and score runs. It is important to choose a bat that is appropriate in weight and size to ensure a clean strike and fluid movement. Additionally, a lighter bat can improve the player's speed between the wickets.

However,

a larger bat may impede the player's ability to perform at their best, when choosing a bat, it is important to select one that is the correct size and weight for the player.

Here are

detail guidelines to follow

Bat Size: The size of the bat should be proportional to the height of the player. It's important to choose the right size for proper balance, control, and power. A bat that is too heavy or too light can affect your performance.

Willow Grade: The quality of the willow wood used in the bat is important. The better the quality of willow, the better the performance of the bat. The best quality willow is known as grade one, while lower quality willows are graded two to five.

Bat Shape: The shape of the bat can impact your game. A traditional cricket bat has a long, straight blade and a curved handle. Some bats have a shorter blade or a more exaggerated curve, which can affect your batting technique.

Bat Handle: The handle of the bat should be comfortable to grip and provide good control. It's important to choose a handle that suits your grip and batting style.

Brand and Price: There are many brands and price ranges available for cricket bats. Choose a brand that you trust and can afford, but also consider the quality and performance of the bat.

Look for the sweet spot: The sweet spot is the area on the bat that produces the most power when the ball is hit. Look for a bat with a large sweet spot, which will increase your chances of hitting the ball effectively.

Choose the right material: Cricket bats are typically made from willow wood, but there are different grades of willow available. Choose a bat made from high-quality willow, which will provide better performance and durability.

Overall, By considering all factors above, players can select a bat that is appropriate for their height and strength. This can help to ensure optimal performance on the field, allowing for clean strikes and fluid movements. 

Ultimately,

the best way to choose a cricket bat is to try it out. Make sure it feels comfortable, balanced, and provides good power and control when you're batting.

BAT CHART ▼

| Bat Size | Players Height | Handle | Face Width | Total Length |
| --- | --- | --- | --- | --- |
| 1 | up to 4'3" | 81/4 | 88-90mm | 25 1/2 |
| 2 | 4'3"-4'6" | 81/2 | 88-90mm | 27 |
| 3 | 4'6"-4'9" | 9 | 95-97mm | 28 1/2 |
| 4 | 4'9"-4'11" | 91/2 | 95-97mm | 29 1/2 |
| 5 | 4'11"-5'2" | 10 | 100-102mm | 30 1/2 |
| 6 | 5'2"-5'6" | 101/2 | 100-102mm | 31 1/4 |
| Harrow | 5'6"-5'8" | 11 | 101-104mm | 32 3/4 |
| Short Handle (SH) | 5'8"-6'2" | 111/2 | 105-108mm | 33 1/2 |
| Long Blade (LB) | over 6'2" | 111/2 | 105-108mm | 34 1/4 |
| Long Handle (LH) | over 6'2" | 121/4 | 105-108mm | 34 1/4 |
| LB LH | over 6'4" | 121/4 | 105-108mm | 35 |

Kindly note

that the bat size chart provided below is intended as a reference tool only. To guarantee proper bat sizing, ZeeSports suggests that players can comfortably lift the bat into their customary back lift position. Choosing the right bat is fundamental to advancing one's skills properly.

↔

SIZE CHART FOR BATTING AND WICKET KEEPING PADS

PADS GUIDE

Size: It is essential to buy pads that fit correctly. Ensure that you measure your leg's length from the ankle bone to the knee cap and choose a pad that matches your measurements. The pad should cover the entire front of your leg, from the ankle bone to the knee cap.

Material: The material of the pad is also crucial. Pads are usually made of foam or cane, with foam being the more lightweight option and cane providing better protection. Look for pads that have multiple layers of foam and cane, as they offer the best protection.

Knee Roll: Check for the knee roll on the pad. A knee roll is a raised section of padding that runs down the centre of the pad's knee area. Look for a pad with a knee roll that aligns with your knee cap to ensure maximum protection.

Straps: The straps on the pad should be comfortable and adjustable. They should be easy to fasten and unfasten, and allow for a secure fit.

Weight: The weight of the pad can impact your performance. Look for lightweight pads that do not hinder your movement on the field.

Brand: Look for pads from a reputable brand known for producing high-quality cricket equipment.

Purpose: Decide whether you need batting pads or wicket keeping pads. While they may look similar, wicket keeping pads are usually shorter and more lightweight to allow for better movement behind the stumps. Batting pads, on the other hand, are designed to offer maximum protection to the batsman's legs.

For example,

a player who is 175 cm tall and 15 years old may fit into either a Small Adult or a Youth size leg guard. It is recommended to try on both sizes and select the one that provides the best fit and protection. It is important to ensure a snug fit that does not restrict movement or cause discomfort during extended periods of use.

PADS CHART ▼

| Leg Guard Size | Height Range (CMs) | Age Range |
| --- | --- | --- |
| Large Adult | 182+ | 25+ |
| Adult | 170 – 185 | 18+ |
| Small Adult | 160 – 175 | 14+ |
| Youth | 150 – 165 | 12 – 14 |
| Junior | 140 – 155 | 10 – 12 |
| Small Junior | 130 – 145 | 8 – 10 |
| X Small Junior | 120 – 135 | 6 – 8 |

For optimal skill development,

ZeeSports recommends that each player's equipment is fitted correctly to their individual needs. 

Please be advised that the following chart is intended solely as a reference and ZeeSports highly recommends trying on leg guards before making a purchase. Please note that age ranges are estimations only.

↔

HEAD SIZE GUIDE/CHART FOR HELMETS & HATS

HELMET GUIDE

Use a soft tape measure: A soft tape measure is the best tool to use when measuring your head for a cricket helmet. Avoid using a stiff measuring tape or a piece of string, as they can give inaccurate measurements.

Measure the widest part of your head: To get the most accurate measurement, wrap the tape measure around the widest part of your head, which is usually just above your eyebrows and ears.

Take note of the measurement in centimeters: Once you have wrapped the tape measure around your head, take note of the measurement in centimeters. This will give you the correct size for your cricket helmet.

Compare your measurement to the helmet size chart: Each brand of cricket helmets has its own size chart. Once you have your measurement, compare it to the size chart provided by the helmet manufacturer to find the right size helmet for you.

Try on the helmet: After you have determined the correct size for your head, try on the helmet to make sure it fits properly. The helmet should fit snugly on your head, without being too tight or too loose. It should also cover your forehead and the back of your head, providing full protection.

Consider the shape of the head: Every player's head is different, so it's important to choose a helmet that fits the shape of the head. Some helmets are designed for rounder heads, while others are better suited for more oval-shaped heads.

Remember,

a properly fitted helmet can make all the difference in keeping you safe during high-risk activities like batting. So, take the time to ensure your helmet fits correctly and comfortably. 

HELMET CHART ▼

| Helmet Size | Head Circumference (cm) | Head Circumference (in) | Age Group |
| --- | --- | --- | --- |
| Junior | 52-54 | 20.5-21.3 | 8-15 years |
| Youth/XS | 54-56 | 21.3-22.0 | 12-14 years |
| Small | 56-58 | 22.0-22.8 | 15+ years |
| Medium | 58-60 | 22.8-23.6 | 15+ years |
| Large | 60-62 | 23.6-24.4 | 15+ years |
| Extra Large | 62+ | 24.4+ | 15+ years |

 

TOWELLING HATS & SUNHATS CHART ▼

| Size | Head Circumference (cm) | Head Circumference (in) |
| --- | --- | --- |
| S | 52-54 | 20.5-21.3 |
| M | 54-56 | 21.3-22 |
| L | 56-58 | 22-22.8 |
| XL | 58-60 | 22.8-23.6 |

 

Please be advised

that the information provided is intended solely as a reference tool, and ZeeSports highly recommends trying on a helmet prior to purchase. It's important to note that head sizes can vary, ZeeSports recommended to try on a helmet before purchasing to ensure the best fit and protection.

↔

GUIDE/CHART FOR BATTING AND WICKET-KEEPING GLOVES

GLOVE GUIDE

Determine your budget: Cricket gloves come in a range of prices, so it's important to determine your budget before you start shopping. Generally, the more expensive gloves will offer better protection and durability, but may not be necessary for casual players.

Consider your playing level: If you're a beginner, you may not need the highest level of protection that professional players require. However, if you're an experienced player, you may want to invest in higher quality gloves that offer more protection and durability.

Look for proper fit: It's important to try on gloves before purchasing them to ensure a proper fit. The gloves should fit snugly but not be too tight, and should not restrict your movement or grip on the bat.

Check the padding: The amount and quality of padding can vary between gloves. Look for gloves with adequate padding in the areas most susceptible to impact, such as the fingers, thumb, and back of the hand.

Consider the type of leather: Cricket gloves are typically made of leather, and the type of leather can affect the durability and grip of the gloves. Full-grain leather is the most durable and provides the best grip, while other types of leather may be more affordable but may not last as long.

Check the ventilation: Some gloves feature ventilation holes or mesh panels to help keep your hands cool and dry during play. If you tend to sweat a lot or play in hot weather, consider gloves with ventilation features.

Look for additional features: Some gloves may have additional features such as reinforced sections for added protection or extra padding on the wrist for support. Consider any additional features that may benefit your playing style and level.

Keep in mind

that there may be slight variations in glove sizes among manufacturers. However, this guide serves as a helpful reference for selecting the appropriate size.

 GLOVE CHART ▼

| Glove Size | Hand Circumference (inches) | Hand Circumference (centimeters) | Cricket Abbreviation |
| --- | --- | --- | --- |
| XXS | 5 - 5.5 | 12.7 - 14.0 | Not Common |
| XS | 6 - 6.5 | 15.2 - 16.5 | Juniors |
| S | 6.5 - 7 | 16.5 - 17.8 | Small Men |
| M | 7 - 7.5 | 17.8 - 19.1 | Youth |
| M/L | 7 - 7.5 | 17.8 - 19.1 | Men |
| L | 7.5 - 8 | 19.1 - 20.3 | Large Men |
| XL | 8 - 8.5 | 20.3 - 21.6 | Small/Medium |
| XXL | 8.5 - 9 | 21.6 - 22.9 | Large/Extra Large |
| XXXL | 9 - 9.5 | 22.9 - 24.1 | Not Common |

 

Still Need Help?

We can help you to find the perfect fit for you.
Email: zeesportsinternational@gmail.com or call (703) 485 4800
Choose options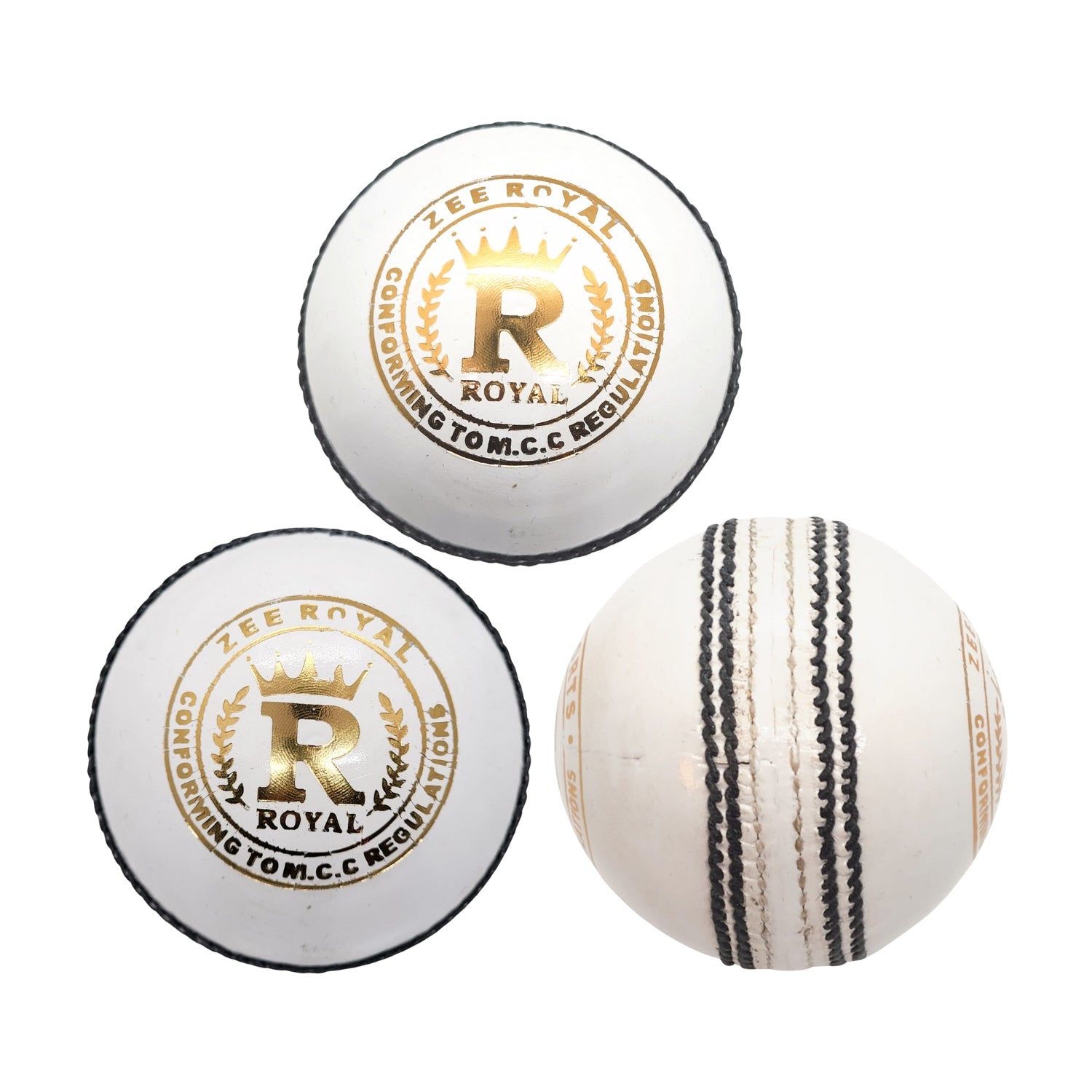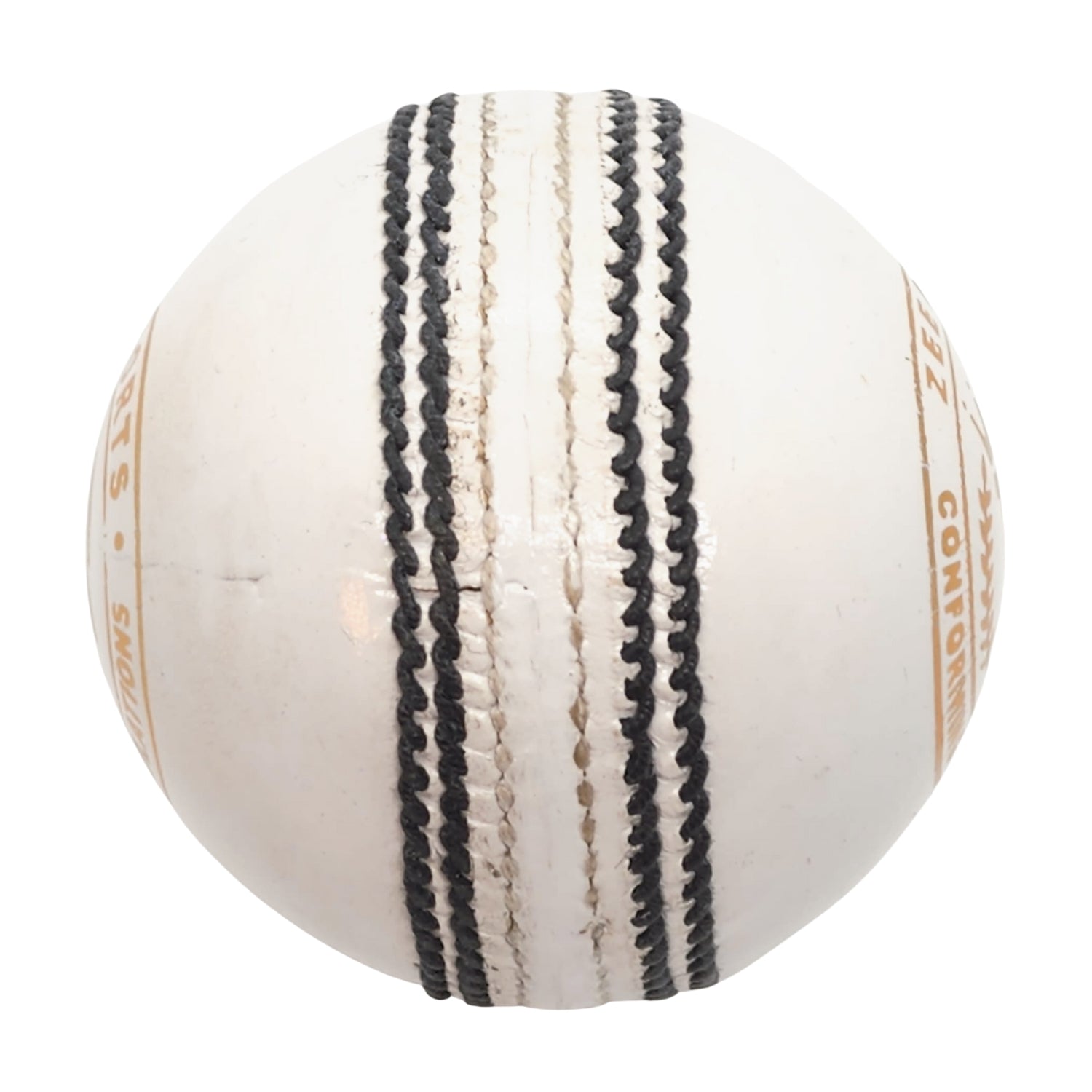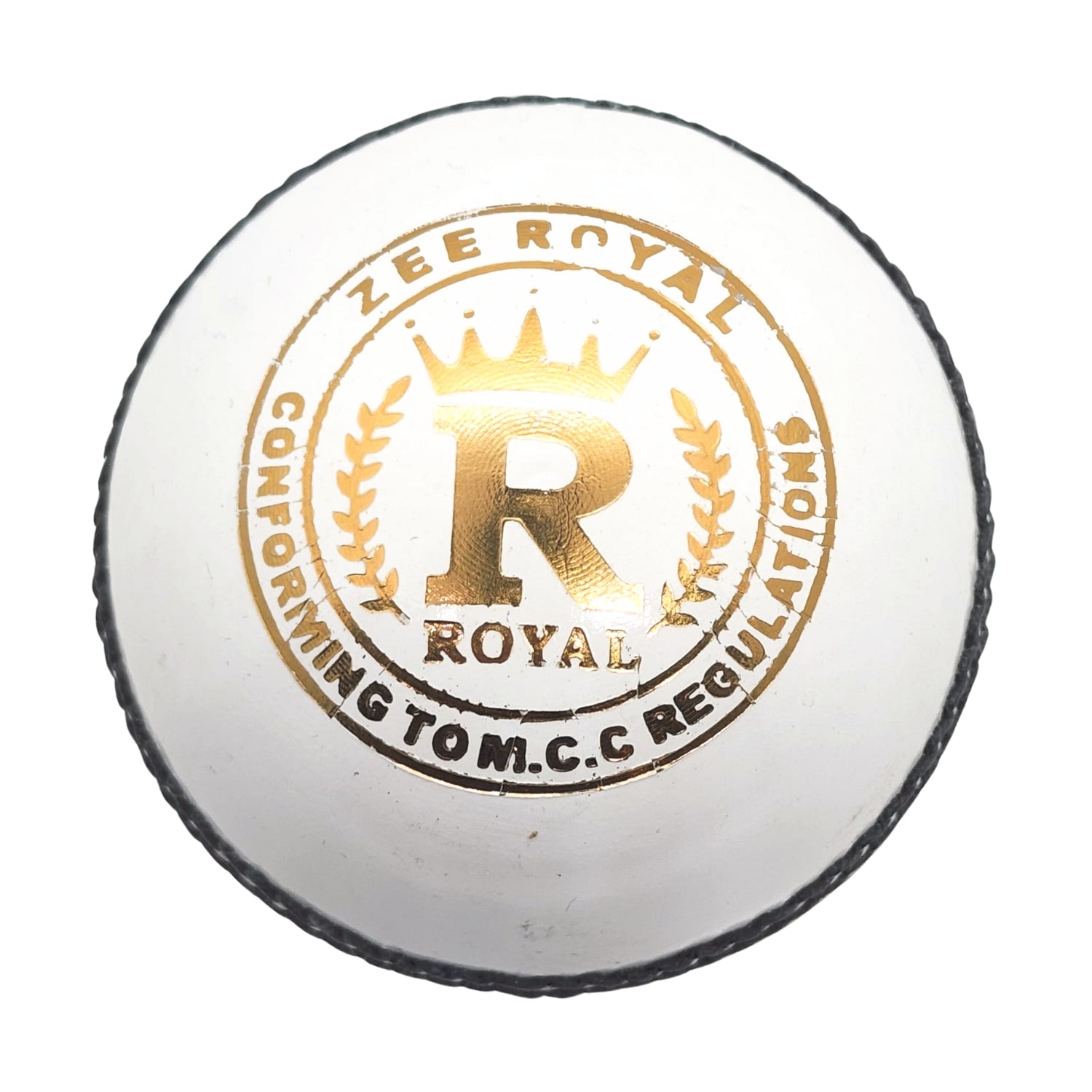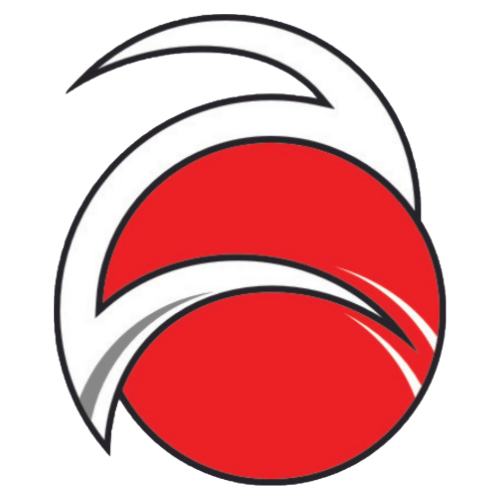 Exclusive Clearout Sale | Upto 65% OFF, Click Here